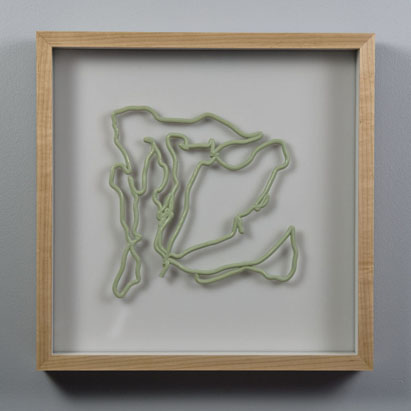 Brian & Melissa (Playing 18 Holes)
Nebraska City Portraits
Laser Cured Resin Mounted on Acrylic, 2009
Each portrait measures 17" x 17" x 4" 

The Nebraska City Portrait Series was created while in residence at the Kimmel Harding Nelson Center for the Arts in Nebraska City, NE. Using a GPS device, I shadowed various community members, tracking their movement throughout the day. These tracks created unconventional portraits, which I translated into 3D digital models on the computer. I then printed each "portrait" out on a stereolithography machine, mounted them on plexiglas, and framed them in a shadow box style frame.